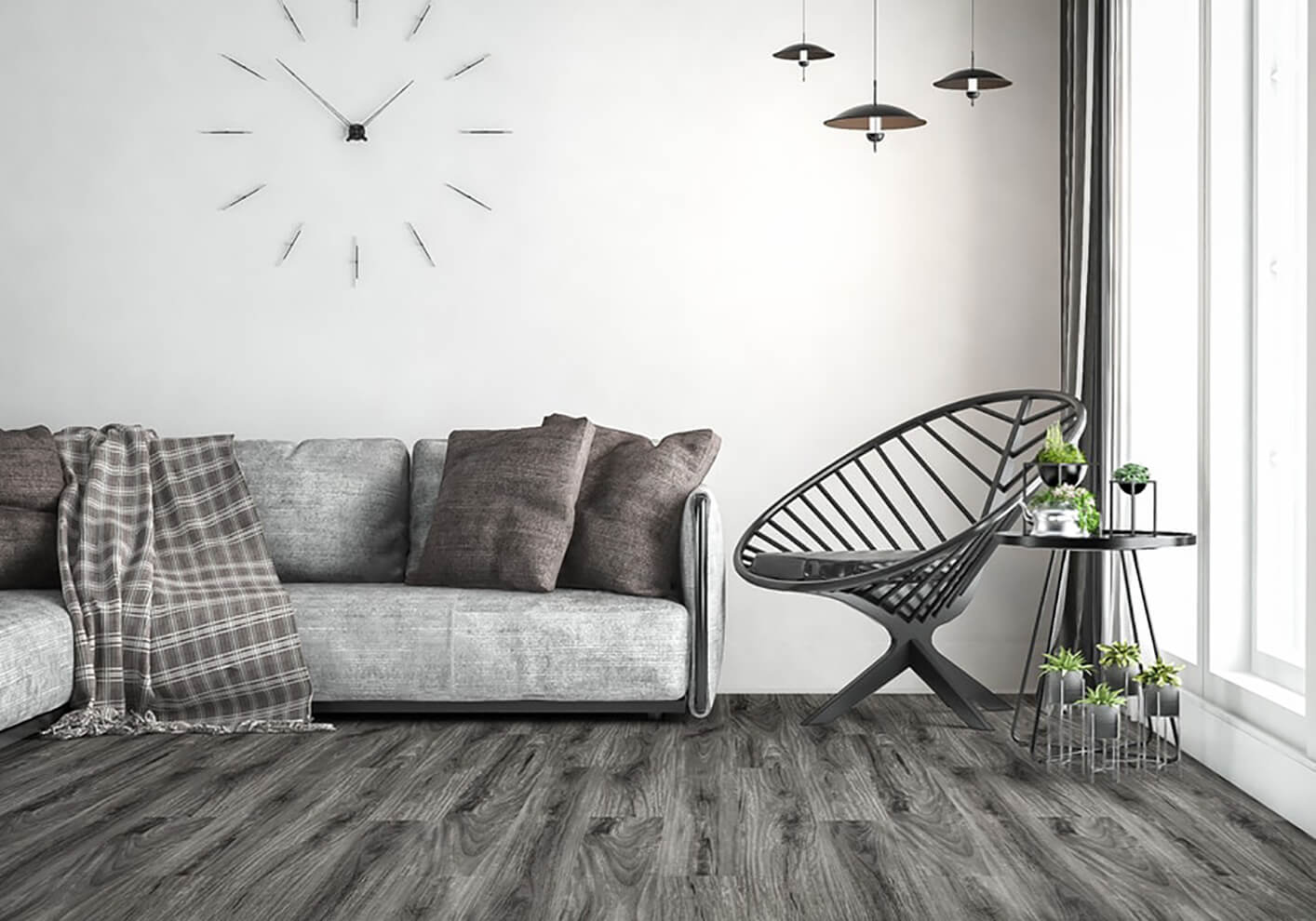 SPC Vinyl Flooring stands for stone plastic composite vinyl flooring. Similar to WPC vinyl, an SPC vinyl is an engineered luxury vinyl that combines limestone and stabilizers to create an extremely durable core. An SPC vinyl floor is still 100% waterproof, but adds stability, dent resistance and structure to vinyl plank flooring.
Benefits of SPC Vinyl Flooring
LVP, or Luxury Vinyl Plank, is a durable, affordable, and beautiful alternative to hardwood flooring. It's well-suited for a variety of residential and commercial applications, and, when installed correctly, perfectly mimics the look, texture, and warmth of real wood. But how much do you know about the vinyl that gives LVP flooring its resilience and strength?
Today's LVP floors are at the top of their game, from their three-dimensional embossing mimicking natural hardwood, to the numerous applications of their resilient structure.
Our styles reflect the look and feel of nature on easy-care, low-maintenance vinyl. We use cutting-edge print technology to produce beautiful floors that look just like traditional and exotic wood species, limestone, sandstone, slate and other natural materials.